Good thing this is our virtual e-lounge
> Because we have a lot of fun working! Fun and Passion create results.
---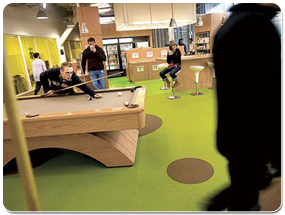 So when you're driven to great work without lifting more than a finger, call C Power Designs, we're highly motivated to make your next project a breeze. We're waiting...in the Lounge.
As a visual communication and design firm, we specialize in corporate and brand identity, complex and integrated marketing communications and design.
Who We Are
C Power Designs is a full-service business development and marketing consulting firm. We provide e-commerce solutions, online and offline marketing, print and identity services, as well as market analysis and other marketing mix initiatives. At C Power Designs we're passionate about doing breakthrough work that makes a connection — visually, verbally and mentally. The services offered through our network of seasoned professionals speaks volumes.
Mission Statement
To create distinct and innovative methods of communication, using the vision of a businessman, the lust of a consumer and the witt of a designer.
Our Leadership
Christopher Power, Founder
After graduating from NYIT with a degree in Computer Graphics, combined with small business development and his marketing initiatives background, Christopher founded C Power Designs in 2004. Christopher's dream of providing the best design and business services possible has come true, working with major brands and small businesses across the NorthEast on their design and marketing needs.
You choose, we build. End of story. That's enough about us, what about you!