HD Marketing — Sharpening the Conversation
> The team and tools you need to market in an increasingly "Digitally Savvy" world
---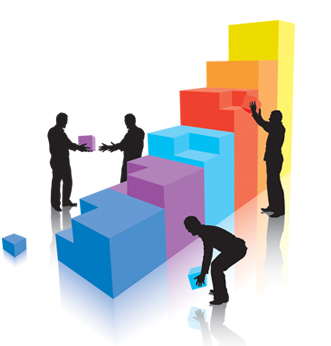 Skipping to the Conclusion
Marketers face a complex and sometimes bewildering combination of media fragmentation, new technologies, personalization, consumer power, and more. Studies identify some of the major opportunities of the new marketing environment. Yet realizing the full promise of these opporunities will require focused change in four critical areas: (1) consumer insight; (2) media mix and channel management; (3) marketing organization, culture, and talent; (4) ecosystem interconnectivity and partnerships.
Some leading organizations have already begun to demonstrate the kind of change that is required! But there is no uniform model or template for all organizations. Experimentation, innovation, and discovery are challenges, but also necessities for all. That is one thing that has not changed, and may never change about marketing.
Marketers Agree
55% agree that advocacy supercedes awareness
only 24% consider their organizations "digitally savvy"
30% are using behavioral target marketing to impact the allocation of their marketing mix
64% agree marketing departments should be organized around consumer segments, instead of brands
54% agree that media sourcing will look like the equities market in 5 years
76% agree that media and creative agencies should be rebundled (we are part of that 76%)
51% cite a lack of organization as a barrier to their use of new media and marketing
0% will decrease in spending on digital