Eight years in business and creatives. Dozens of brands built. A variety of industries served.
> You Can Say We've Learned a Few Things!
---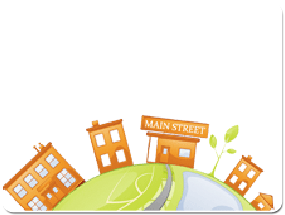 Business owners who turn vague wishes into a concrete plan of action for the year are the ones most likely to experience growth.
The following perceptions aren't made by simply throwing mama's spaghetti at the wall and hoping it sticks. Inspiration:
A. Being in the trenches building brands to become the number #1 resource for young and young-at-heart entrepreneurs and trying everything under the sun which includes big successes, big failures, incredible learning experiences, and tons of takeaways!
B. Consulting with big brands and entrepreneurs on their marketing challenges and adapting to this quickly changing world.
C. Thousands of conversations in person, online and at speaking events with marketers, big brands, niche brands, entrepreneurs, and business owners.
1. Big Brands Learning from Entrepreneus, Small Businesses and Niche Brands
Size does not matter!
Small businesses have strapped their companies with their own money, so without a team of lawyers, accountants and a 100 person Board Of Directors, entrepreneurs move quickly, fail fast, recover faster, and try something else. One idea for a blog doesn't work? Try another. One idea to draw traffic or sell a product doesn't work? Try another.
These elements of cheap, fast and experimental are going to finally catch the attention of big brands in 2010. Instead of ignoring the little guys, a painful realization to many larger companies when 2009 ripped apart their business, is going to lead to entrepreneurs being a trusted resource and strong case studies.
2. Digital Network Shmoozing
What a word! SHMOOZING! Networking. Relationship Building. Call it what you want but the bottom line is being able to network online is HUGE! Marketing in this day and age, you better believe, the foundation is the digital world. It is a revolutionary concept but don't be so mad at it, embrace it!
Simple. While the principles of online and offline networking are extremely similar, the online world is a different animal.
Many people have mastered or are trying to master the tools (as basic as email all the way to Twitter, Facebook, etc.), but have lacked the online etiquette and understanding of the digital world. Corporate-speak doesn't fly. BS doesn't fly. Forming genuine relationships and partnerships with a real interest in the other person/business? That DOES fly.
The world will continue to get smaller and more connected. Will you be able to adapt and market knowing that in most cases you can connect to almost anyone you want to with a little effort?
3. Death to One-Way Websites
The corporate-speak, one-way website is dead, no one cares about just GETTING information, that is why we have GOOGLE (shameless plug, we know)! Your website is like your clothes and smile. It will be the first thing people notice when they find you and see you. Your website could be your greatest marketing asset.
Customers want companies to be human. Interactive. Social. Sure, your advertising agency charged you your first born child for that fancy flash intro and cool graphics, but are people buying you? Can they give feedback? Can they connect with you on Facebook, Twitter and LinkedIn?
Do you Listen?
A well-designed website, facebook, linked in, and blog, plus encouraging comments, smoth content, added videos. Have those?
4. Content Marketing
Never before has the barrier of entry been so low to create your own content. Instead of a multi-million dollar marketing plan, now YOU THE BRAND can create, promote, syndicate, share and market using content.
Consistency is key. Biggest tip from personal experience is make sure you KNOW YOUR CUSTOMER and what they will find interesting and what they are looking for. Would they prefer video? audio? text? a mix? Knowing your audience and marketing like a publisher is going to absolutely dominate marketing-speak.
5. Online Videos
As a marketer and brand, you have the opportunity to publish content and market/interact with new and existing customers. Sure, the videos have to be good, but they don't have to be masterpieces to be effective marketing weapons. The good news is video can be used for almost ANY business big or small.
6. Event Marketing
You can do all the print and online marketing in the world, but face-to-face is vitally important and nothing really replaces it. Word-Of-Mouth and Word-Of-Mouse marketing is interesting all in itself.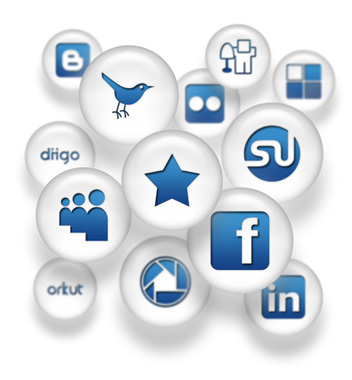 7. Social Media: No Longer a Buzzword in Marketing
Small businesses will continue to realize the high ROI when it comes to social media marketing. Companies will get into it like never before. Social media is a great equalizer in that it allows small companies to compete more effectively with large ones. It is a strong do-it-yourself stance.
More and more users and brands are popping up, and with no rules of engagement on social media sites, all businesses have opportunities to maximize their potential. 3 KEYS TO SUCCESS:
Strategy - Create tangible goals. Solid analytics to increase sales. Create broad business partnerships. Use Social Media for that personal touch, for quality customer service, not just to try to make a sale. Sales will happen with the right strategy.

Technology - Understanding the technology and using the key tools is a no- brainer. But I'm talking about REALLY understanding the functionality, how to build relationships, and what sites are correct for your company and situation.

Strategy - NOTHING replaces human interaction (#1). NOTHING replaces human interaction (#2). Engaging and replying is key to marketing success on social media. In fact, not doing it will cause a backlash, it is called social for a reason.