The ones that view the market place the same at 50 years old as they did when they were 20, have wasted what?
> 30 years of their lives.
---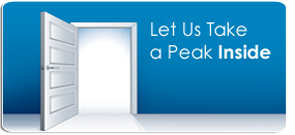 Our Theory Behind the Discovery Process
Without the Discovery Process we would be designing in the dark; it's akin to an architect custom designing a house for you without having any idea of who's going to be living there and what styles you like. The discovery process is the detailed getting to know you portion of our contract. We take the time to learn about your company, your marketing goals, desired brand image, target market and unique value.

The Start of the Discovery Process
We begin with a review of your current marketing and business strategy (analyzing your creative print, web, broadcast and specialty marketing), and a breakdown of the marketing materials that you currently use. We do a brief review of your business compared to your main competitors. It is vital to remain unbiased and determine what the message is that your customers want to hear, and identify how you are portraying it, as well as how your competitors are presenting it. We need to ensure that the brand image we create will get across the message your customers need and want to hear, not the message your corporation assumes they want to hear on faulty premise.
The Discovery Meeting
This meeting take place in person or via a telephone or an online meeting. We will learn more about your business, your challenges, and needs and wants. We annoy you by asking A LOT of questions to learn as much as possible about your business, the current state of the industry, your customers and more. Other topics we discuss:
Marketing goals

Company history and growth

Customer habits and demographics

Target Market

SWOT Analysis (Strength, Weakness, Opportunities, Threats)
The Development Process
TIME TO PUT ON OUR MARKETING GOGGLES! This may seem simple, but throughout discovery we inevitably uncover critical information that we can tweak and turn into firm corporate goals, crucial to perfecting a company's brand image.
We require clients to provide information and material from a pre-determined checklist. This is a critical step, as having a complete and mutually agreed upon foundation is the first building block in developing a great brand.
All contracts require a Discovery meeting (online or offline) along with a full time management to ensure a successful project. In the end, providing you with turn-key creative marketing materials.