If a picture is worth a thousand words, what is your entire marketing promotional kit worth?
> 1,000,000,000,000,000,000,000... this many?
---
Does your print material compel people to order your product? Anyone ever give your business card a second look?
We create designs that improve the readability, effectiveness, and visual appeal of printed material. We have a drawing board, take a look!
We'll present your message in a format that's not just functional, but memorable. Pricing depends on the size, format and specifications of the piece, as well as your company's budget. Since all of our project quotes are custom, call or email for details about your marketing materials. request a quote
The Foundation (Branding)
Our diverse backgrounds in visual mediums allow us to produce professional graphics that will set your business apart from the competition. Whether your needs are conceptual, print, signange or specialty print, we will get you noticed!
Corporate Identity
The battle hits home right here! Alluring vs. Annoying! Your logo, business cards, slogans, and marketing image are the your business, they are the foundation! This is your first impression. Having a strong professional identity can be the difference between being overlooked or standing out from the crowd.

Leave Behinds and Hand Outs (Brochures, Advertisements, Sales Media Kits)
Some of the most important marketing pieces. They are viral! These materials are passed around to co-workers, friends and family. This exposes your brand to more potential prospects. Good designs leave lasting impressions.

In today's primarily online environment, print design needs to hit quick, with key corporate information, showing direct benefits of your products / services. We will recommend specific size and layout of print materials.

| | | |
| --- | --- | --- |
| Brochure and Pamphlets | Direct Mail | Corporate Identity |
| Annual Reports | Menus | Template Design |
| Editorial Design | Publications | Redesign |
| Advertising | Package Design | Photo-Retouching and Restoration |
Brand Rejuvination
The potential power of a brand is phenomenal, yet at some point, all brands begin to look old or lose their potency! For some, this results in being unsurped by younger brands more in tune with the zeitgeist (cool word right!). Others just wear themselves out and lose direction from their target audience.
Brand Rejuvination examines the challenges faced by existing brands trying to avoid brand stagnation. We explain how you can become re-energised and re-focussed in order to regain power in the marketplace! Let us take a look at your brand and help you to continue to achieve success!
3-Stage Process
Recognize the ageing process has begun
Ensure there is enough customer loyalty to make the rejuvenation worthwhile
Form a strategy to achieve success

Practical Advise
Identify the causes of brand ageing in your industry
Protect, Strengthen and Add Value to the brand
Implement brand rejuvenation and ageing prevention strategies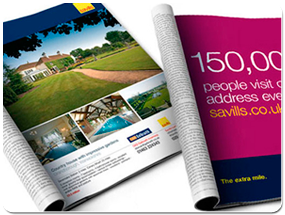 Publication and Advertisement Redesigns
C Power Designs excels at redesigning existing publications and print ads, whether to enliven their aesthetic quality or to produce them more cost effectively. When we redesign your product, we will bring over a decades worth of experience in design, marketing, communication and publishing. Our redesign will give you a format that is not only functional but attractive to readers. We have many ways we can work with you, from evaluating your work flow, to implementing a full-fledged makeover.
Professional Templates
C Power Designs can create professional, custom-designed templates for desktop publishing that your staff can use by dropping in text and graphics. SO EASY NON-GEEKS CAN DO IT!
Professional, custom-designed templates for your newsletter, magazine, reports, and other print publications can save you time and money by simplifying the production process. Templates ensure that your "do-it yourself" project looks professional, while being quick and easy to put together.
Have no fear, we offer combination packages that provide all the training necessary so you and your staff can get right to work! We'll teach you how to use the software packages and templates as well as keeping in line with industry standards for publishing files for print.