What do we say? Raise awareness and increase conversation.
> Starting with a strategic marketing approach, we design and build your brand
image with components such as custom web sites, presentations, logos, brochures, blogs, digital media and much more!
---
The act, process or technique of promoting, selling, and distributing a product or service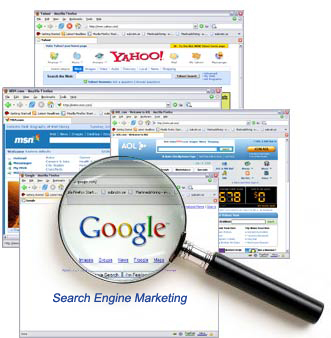 In order to continue to thrive, companies must acquire and retain customers. This is usually done through marketing.
All too often businesses do not have a solid plan or strategy. They invest in the typical advertising such as yellow pages, newspaper ads, even radio and television just to throw it out there to see what sticks. Then sit back and wait to see what happens. For what? Without planning, research, tracking and analysis, your marketing efforts will fail.
Our integrated marketing process consists of understanding your customer's needs, developing a marketing strategy, building and implementing an integrated marketing plan, and tracking the results.
Although the process seems simple, most companies have a hard time developing an integrated marketing strategy that includes an interactive approach that actually ENGAGES their prospective audience.
Some leading organizations have already begun to demonstrate the kind of change that is required! But there is no uniform model or template for all organizations. Experimentation, innovation, and discovery are challenges, but also necessities for all. That is one thing that has not changed, and may never change about marketing.
We provide free proposals: Contact a sales rep today